The PPC Management Company of San Diego
With our San Diego, CA PPC management services, you get rapid-fire exposure for your brand and bring in tons of potential customers with affordable digital paid advertising! With our full service agency, the best of any PPC companies, there is no waiting around while opportunities fly by.
Pay Per Click (PPC) Management San Diego needs to help your business grow
Our San Diego PPC company is quickly becoming the top digital marketing agency in San Diego because we've gathered the most talented minds in digital marketing to develop unique campaign strategies for your business's success no matter if you are a small business or large. We will also show you how we can save money for your business while boosting sales. At San Diego PPC company, we have cutting-edge digital services that will get you qualified leads with an array of options like paid ads campaigns,  instant traffic increase, video ads and display advertisements that can be implemented on any property – websites, landing pages, e-commerce sites, text ads, google ads, or social media sites such as Facebook Ads , Instagram ads, and Youtube Ads! The rising number of start-ups and new businesses from different industries have raised the bar among many businesses.
Our social media marketing team will manage and acquire customers across many platforms. Our social media management team has extensive experience with google ads, bing ads, and other social media platforms.  A typical San Diego PPC agency may charge up to 30 % of ad spending as a management fee. Our PPC company works hard to ensure you get seen across all parts of the internet with our PPC management services. Unlike other PPC agencies in San Diego, CA, our wise digital partners have worked hard on online reputation management to secure more customers by using the right keywords, ad copy, excellent graphic design, and overall peak performance to ensure fast results. With our digital marketing efforts at our San Diego PPC agency, you are certain to get to the next level and get so much more than just a landing page!
Our San Diego PPC clients consistently reap extraordinary results from our day-to-day digital marketing account management services through smart search engine optimization practices. Our San Diego PPC agency uses digital marketing strategies that we have developed with our experience with paid ads campaigns, keyword research, and web development. With paid ads you can target specific demographics , only show your ads during certain times and days, or even exclude a group from seeing your ads! We vigilantly take a hands on approach to adjust bidding prices to increase revenue, all while deftly avoiding costly budget pitfalls! Our leading PPC agency in San Diego will give the best return for your investment in immense value with a positive ROI utilizing strong PPC campaigns.
If you're looking for San Diego PPC Experts, among all the PPC firms out there, Unmediated Marketing is the best PPC agency San Diego area has! Whether you're a new business or long established one, getting a business online is a specialty of our San Diego PPC agency, and pay per click ads is only one of our many ways to help local small businesses and big businesses with online sales and their business goals. We are the one-stop-shop to assist with your social media presence by enhancing brand exposure, uncover quality leads with all the details providing high conversion rates to create more sales, and stay ahead of the game with quality web design. The bottom line – You'll become a step ahead of competitors because we'll go the extra mile with our San Diego PPC management company and all our digital marketing services.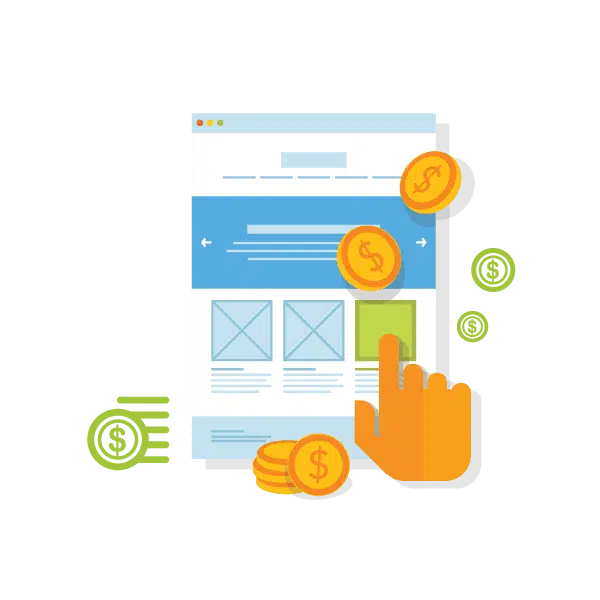 WHY Pay Per Click Management IS IMPORTANT for Any SAN DIEGO BUSINESS
A successful PPC Campaign requires the expertise of internet marketing and web reputation builders who understand where and how to implement San Diego businesses paid ads, like Google Ads, that attract new customers and develop further business growth and brand awareness. You've found the web design and PPC Management Agency San Diego turns to and it will change everything for the better including your website!
The digital marketing experience involves having new PPC marketing campaigns on a consistent basis will drive traffic, bringing new website visitors raising the opportunity for higher conversion rates and more leads. As well as implementing bidding strategies. Other internet marketing companies like cravo marketing don't take these factors into account and it leads to much weaker ads and digital marketing as a whole. Taking these other factors into account, this gives our San Diego PPC agency and our clients nationwide a quick and the best way to see real results through PPC advertising services and tell us what new audiences want on landing pages or an entire website. Below is a breakdown of individual approaches we implement, as a PPC company, depending on your business size and goals discussed when you contact us for the PPC management San Diego needs!

Paid Search Advertisements
Spend your dollars wisely and invest money in paid search ads and ad spend to take a proactive approach to improving your digital presence and driving meaningful traffic. Use our extensive experience as a San Diego PPC agency to your advantage! These techniques are very successful campaigns for law firms.
Pay Per Click Remarketing ADS
Keen to capture and keep customers? We'll design a San Diego PPC strategy that's just right for your business, transforming potential into loyalty through paid media services like Google Ads and Bing Ads. We want you to utilize our internet marketing strategies with the best PPC ads to become unstoppable.
Social Advertisements
Unlocking the potential of your company image, product or service starts here with paid ad campaigns through services like Google AdWords! Let our San Diego PPC agency in San Diego of savvy strategists craft a social advertising and PPC plan to get you noticed and join the other great companies we provide our services.
Display AdvertisMENTS
Make your mark in the digital age with pay per click ads! We'll help get you there with paid ads marketing campaigns data driven for your business and website. Let us amplify your brand visibility and conversions. We will take control of both direct response ads, like Google Shopping Ads, or posts on social media platforms like Facebook & Twitter!

Video AdvertiseMENTS
Get ready for the spotlight – our experienced team of experts are standing by to utilize video advertising and add online presence and life to your company image. We know that videos have a gripping effect in the social media advertising space to reach and maintain your target audience with paid campaigns. Unlock a competitive edge in with us today!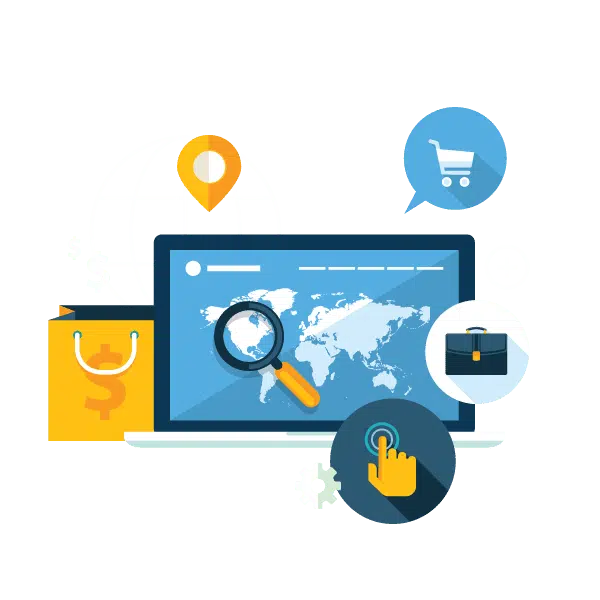 Google Analytics: Why Paid Google Ads Work
If you are one of our local San Diego businesses looking to drive sales and lead generation, pay per click advertising is one critical way our San Diego PPC agency helps our clients grow with strategies that yield a high conversion rate in due time. Paid advertising has been a huge traffic driver for over a decade with google and social media at the forefront.
Our PPC agency constantly works with local businesses to run ad campaigns using google ads. As a full service marketing agency in San Diego we have learned to build trust and complete transparency with companies like Google, understanding their requirements for strong and effective web content and PPC advertising.
How Google Ads Can Really Make A Difference
Google AdWords are results driven and case studies show that we make more money, increase sales, and have great results in brand loyalty, and here's why: They are immediate, prospective and returning customers will see them as soon as the new campaigns is initiated and be delivered to the right audience. Additionally our San Diego PPC agency offers PPC services that create quality ads, and well-designed ad content improves how people see your business and spread awareness about the product or service you offer.
Constant ad management and keeping up with the latest trends is important, because if left unchanged, people grow blind to online advertising.

Get Quick Results With Our PPC Services San Diego
Once these digital advertising services begin to run, our San Diego PPC management agency sees the campaign's performance and who interacts with them, allowing us to decide to either adjust details to increase engagement or see further audiences to reach, considering your business as business owners. That is one of the most incredible uses of online ads management through search engines, you can target market or even specific demographics, groups, and locations.Perhaps those that engage with your ads are college grads in their 40's near Balboa Park, San Diego – Great! Now we can focus there and expand your PPC campaign! The results are clear and tell us exactly how else we can approach improving your conversion rate. Maybe we can start an email marketing campaign to remind these customers they could get a great deal!
So don't wait, call a the San Diego PPC Expert today and get a free PPC proposal from our dedicated team!
Talk to a Marketing Manager Today!
 Our San Diego PPC management agency SEO specialists and PPC experts are standing by to talk to you about your online marketing goals and digital marketing solutions to get more exposure. Let's start some amazing PPC campaigns together, if you're one of our potential clients, get your free consultation today!
Unmediated Marketing is the leading SEO company in San Diego, CA. We have decades of experience and know what it takes to get results. Our team of experts will work with you to create a customized plan that will help you achieve your goals. We offer a variety of services like keyword research, technical SEO, on-page SEO, off-page SEO, and other SEO strategies. Contact us today to learn more about our services!
Copyrights © 2020 All Rights Reserved Unmediatedmarketing.com