Conversion Rate Optimization
The Best Conversion Rate Optimization Services – San Diego, CA
Conversion Optimization services supercharges your business by transforming landing page and website visitors into customers. This powerful conversion rate optimization process offers a more targeted approach than traditional approaches, optimizing the ratio between visits and successful conversions. Our affordable digital marketing services in San Diego, CA can make all the difference in your conversion optimization.
Conversion Optimization helps your business grow and reach it's full potential
When it comes to making an investment in digital marketing, don't leave anything on the table – maximize your ROI by optimizing conversion rates and boosting online performance from each website traffic source to new heights. Creating a sales funnel through the use of a CRO SEO metric and other CRO testing tools that help us complete a CRO audit, allows your San Diego business to discover more business through organic traffic, who visits your site link, tracking patterns, and search engines. With our online marketing professionals, we are well versed on search engine optimization, Google Analytics, link building, content writing, email marketing, social media marketing, conversion optimization, and so much more!
For long-term success in digital marketing, the key is providing an outstanding customer experience, not just simple landing pages. Digital marketers know this helps the conversion process get started. CRO helps ensure every part of your website works together for maximum effect in website conversion rate; from copywriting, search engine optimization, and design to lead generation or conversion marketing–all are crucial elements! Even better? Your efforts will stand the test of time so you won't need to start over again soon – if ever. Additionally, we offer search engine optimization services, a comprehensive content strategy, and social media marketing to ensure you rank higher in search results compared to your competitors in San Diego, which only increases your conversion and in turn increase sales.
WHY Conversion Rate Optimization IS IMPORTANT

CRO techniques
Unlock the power of CRO techniques with our San Diego CRO agency experts to help increase your website and product's performance! With strategic implementation of conversion optimization, such as using social media marketing, you can maximize customer satisfaction while boosting growth.

Multivariate Testing
In order to figure out the San Diego top performers online, we have to pay attention to the look and feel of a website, monitoring consumer behavior, seeing which design elements such as site layout and content marketing, and how it correlates to converted or unconverted users. This is a foundation to any digital marketing services strategy
A/B Split Testing
Our A/B Split testing helps to compare and discover different strategies and yield the highest results. This powerful technique allows businesses to gain valuable insights into their digital marketing efforts, web design, and optimize future campaigns accordingly.

Heat Mapping Audits
With a fine-tooth comb, we are empowered through the use of heat maps testing in order to understand what areas of a site more visitors engage with or simply overlook. This knowledge allows our team to finely tune to increase interaction with things like an action button.
Better website ROI
Let us increase your return-on-investment with a website that engages viewers and entices them to take action. Maximize the impact of each visit for self-perpetuating growth and success! San Diego website conversion optimization is where to process begins.

Attractive CTAs
Regardless of whether it is on landing pages, blog pages, or other web elements, using call to action is an integral part of web design and landing page optimization that changes visitors into leads, which means a higher conversion rate and healthy growth for your San Diego business.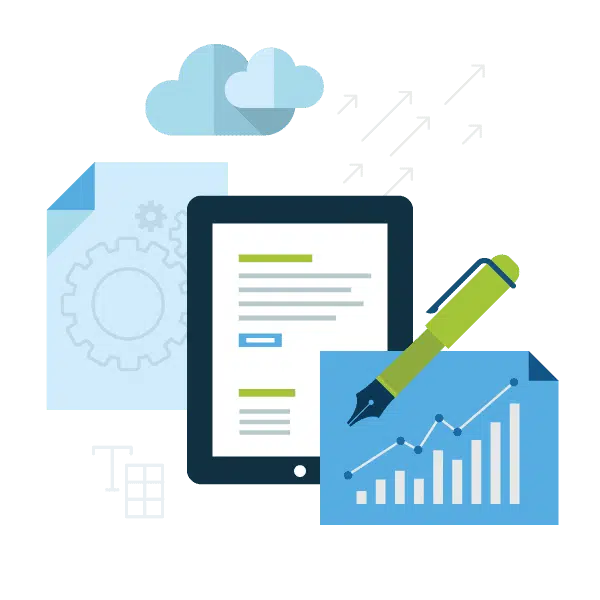 Communication is Key when it comes to Conversion Optimization
 With effective communication comes greater success! We'll start off by developing goals centered around tangible digital marketing metrics – revenue, customer loyalty, how many people interact, and market share growth. This approach and the top industry talent will ensure our team stays on the path to achieving greatness within client companies, with many in San Diego, CA, especially when it comes to conversion rate optimizers and search engine optimization. With this information, a content strategy for conversion funnel optimization can be developed to build a more responsive audience generating qualified leads and sales funnels.
Our advertising agency has a comprehensive approach to website design, social media marketing, search engine optimization, development, and conversion optimization metrics will help you establish your goals for the long run. Our conversion rate optimization experts provide thorough analysis of user behavior onsite with precision, using tools like Google analytics and Google Ads, in order to boost engagement levels and conversion optimization! Our CRO strategies have been developed to generate leads for e-commerce or another business online, but we also offer PPC campaigns and email marketing to increase your consumer base. By analyzing behavioral metrics with either of these methods, you can find plenty of areas to improve and increase conversion on your website. We even offer a free consultation!
Our Experts Stay Up to Date with What Entices Engagement
Want your site visitors to interact with your site and web pages just the way you want them to? Our conversion rate optimization company in San Diego can give your site a competitive advantage with stellar web design, content strategy, page speed, lead generation, Google Ads, and digital marketing strategy involving attractive call to action and a smooth user experience, converting the clickers into returning customers, providing a successful long lasting and positive impact fast! We have the ability to lower your bounce rate and get your visitors glued to the webpage. As digital marketing experts, and unlike other digital marketing agencies, we have broken the CRO process down to a science as gain and maintain online traffic that spends time and money with your business. Thus there are no business requirements, we can handle it all and offer a fair price for our paying customers, plus a free service quote before you sign up. Think of us as your online pest control, keeping your website safe and clean, using conversion optimization to bring in returning customers in house and on the net.  We are the go-to San Diego full service marketing team, contact us today!
Talk to a Digital Marketing Manager Today!
SEO strategy specialists at our conversion optimization agency in San Diego are standing by to talk to you about your online business goals. As the best conversion rate optimization agency out there, give us a call to up your game!